The thing is I wanted to bring to you something I believed in. As a pharmacist I understand the importance of using proven ingredients, at the correct doses to make a change within the body. In this particular instance it's the skin, our largest organ. So surely we should take good care of it and invest in products that will actually make an impact. So when I started researching which skincare product I wanted to offer you it was a no brainer that I chose AlumierMD. Medical grade means exactly that.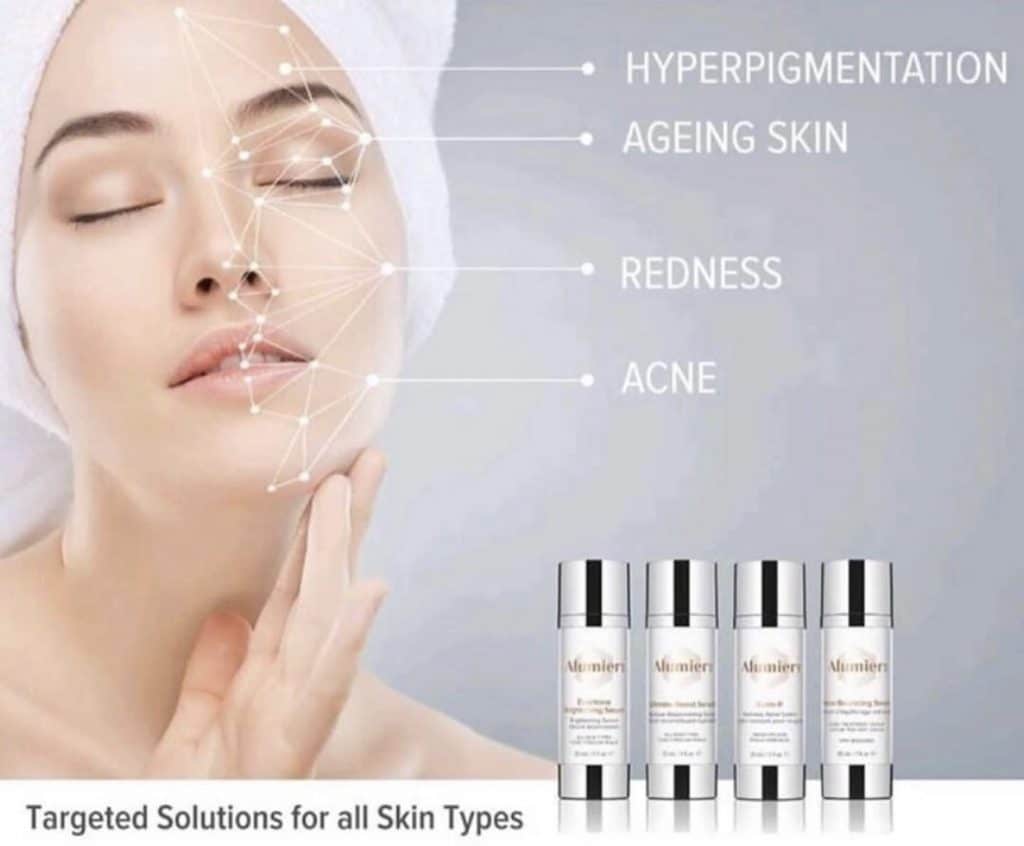 Clean Science
I also love the fact that these guys believe in clean science. They care about protecting and preserving our natural resources and continually work to decrease our carbon footprint. Packaging is recyclable and they don't test on animals and they only choose ingredients that are sustainable.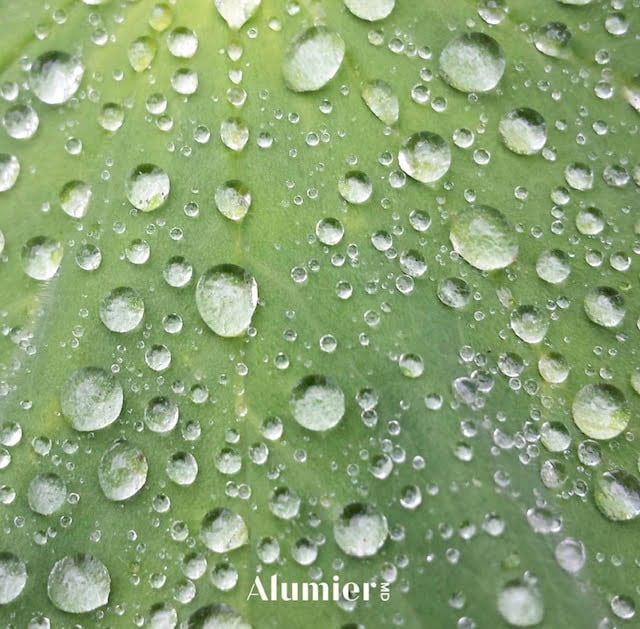 My skin needed some serious TLC
I never really bothered with my skincare before May 2019. Up until then, all I did was remove my make up at night and apply a day and night moisturiser. However,  these were just cosmetic products that sit on the surface of the skin in the dead skin cells. They may have made it feel nice but that would have been just about it. Oh, and sunscreen? My moisturiser had SPF 15 in it – that's enough isn't it? I didn't realise that unless it was broad spectrum, all it would do would be to protect against UVB rays, the burning rays of the sun. It wouldn't protect against the harmful UVA rays, responsible for ageing.  (I know also know that it needs to be at least factor 30 too!!!!) Crikey, my ignorance went on and on. I never participated in exfoliation, I thought I was allergic to alpha hydroxy acids and I thought my skin was too sensitive for retinol. In fact it was simply sensitised and just needed some serious TLC. Just like going to the gym, my skin needed to workout too. Take a look at my pictures below; September 2018 I had dry, dull skin with many fine lines. It also looked crepey from too much sun worshipping.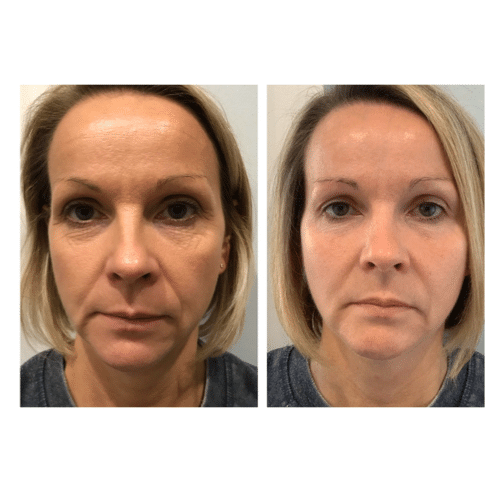 My AlumierMD Skincare Routine
My skin has changed dramatically since introducing both home care products and professional peels into my skincare routine from May 2019. I now double cleanse, twice a day, every day. I use a daily exfoliant containing both beta hydroxy acids and alpha hydroxy acids. I use 3 serums; EverActive C&E®, a high strength vitamin C (15%) and E serum, Ultimate Boost Serum and Retinol Resurfacing Serum 0.5% as well as my Sheer Hydration Factor 40 Broad Spectrum Physical Sunscreen . I also use the Bright Eyes Duo to help with dark circles and fine lines under the eye area. I have a skin peel every month too. I am giving my skin a good work out and boy can I see the results. I am loving my new AlumierMD routine. Not only have I seen the results in myself but in those of you that have chosen this skincare journey with me. This is why I am passionate about using AlumierMD for my skincare routine and as my chosen recommendation for you.